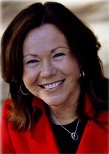 Macaroons/Batobrani

by Hermine Abt Linz, 2/7/2011

My Oma, Elisabeth Hoffmann, nee Holzchuh, was born in Kesinci, Croatia in 1913. She passed away at the age of 93 in Milwaukee, Wisconsin. Hoffmann Oma always had cookies in her canister for us when we kids, later she kept the same delicious cookies for her great grandkids (my children and my brother's children). These are a lot of work. I have only made them once. They were good, but of course not near as delicious as those my Oma made.
Cookies:
100 grams ground walnuts (1.25 cup)
200 grams

granulated sugar

(1 cup)
4

egg whites
Filling:
Glaze:
1½ cups confectioners' sugar
2 tablespoons unsweetened

cocoa powder

2½ teaspoons milk
1 teaspoon butter

Cookies:
Preheat oven to 325° and line baking sheets with
parchment paper or aluminum foil
.
Beat
egg whites
until stiff; slowly beat in 1 cup sugar. Gently fold ground walnuts into sugar and egg whites.
Drop by teaspoonful onto baking sheet; cookies will spread a lot, so leave about 2 inches between cookies. B
ake for 20 minutes until firm to the touch. Remove parchment or foil from cookie sheets and let cool. Peel macaroons off of the parchment or fol
.
Filling:
In double boiler, stir 4 egg yolks, 4 tablespoons sugar, 4 squares semisweet chocolate, vanilla; stirring constantly until mixture thickens and coats a spoon. When the mixture is cool, beat in ½ cup butter.
Glaze:
Melt the butter and add to rest of the ingredients. Mix until creamy; spread filling between 2 cookies to make a sandwich. Let stand until the filling is firm. Then dip half of each sandwich into glaze. Place dipped cookies into rack until glaze is dry.
[Edited by Rose Mary Keller Hughes, Recipe Coordinator. Published at DVHH by Jody McKim Pharr, 2/7/2011]