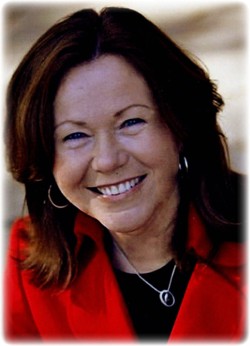 Hermine "Hermi" Abt Linz

1952-2013

With great sadness I announce the recent passing of Hermine "Hermi" Abt Linz, the DVHH Slavonia Village Coordinator for Keschinzi & Semelzi, since 2007. Hermi had been ill for some time prior to her death, may she now rest in peace. Her kindness and helpful spirit will always be remembered and missed.

Hermine was born in Linz, Austria in 1952 and died September 11, 2013. Her father, Johann (Hans) Abt, b. 1927, Semelzi, Croatia - d. 11 Nov 1997; her mother, Maria Hoffmann Abt, b. 1932, Kechinci, Croatia, died Nov 11, 2012; both active members of the Milwaukee Donauschwaben Club. Maria, a spunky sweet lady was a frequent visitor to the DVHH booth at the yearly events. I never had the opportunity to meet Hermi but it was it was evident she loved her family and her heritage. Two of my favorite DVHH postings by Hermi were . . .

DONAUSCHWABEN-VILLAGES / hermi @ att.net /Subject: [DVHH] A tribute / 11 Nov 2007
http://archiver.rootsweb.ancestry.com/th/read/donauschwaben-villages/2007-11/1194789300
My father Johann (Hans) Abt passed away 10 years ago today. He was born on September 25th, 1927 in Semelzi, Croatia; married Maria Hoffmann in Lager Haid, Austria on September 9th, 1951. Hans immigrated to the United States in August of 1955, where he settled his family in Milwaukee, Wisconsin. I was their only child born in Austria, they had 5 more children after moving to the US; Josef, John, Maria, Stefan and Heidi. My father was a member of the Milwaukee Donauschwaben for many years. Some of the list members may have met him and remember him. He was a wonderful father and grandfather, and we all miss him. But he left us with many good memories; one of my favorite is of him in his white apron and cap roasting spanferkel. He loved to do this, whether it was at home, at the club, or at Germanfest. My brothers still carry on that tradition, Joe with the Cincinnati DS club, and Hansi and Stefi for family and friends in Milwaukee. He made and smoked Hungarian bratwurst which he generously shared with everyone that asked, the recipe remains in our family and my three brothers have made sausage making an annual event. So if you are pouring yourself a stampfel of schnaps today (as was his custom), make a toast to my dad. My children and I certainly will when we get together later today to celebrate the life of our Tati and Ota. - Prost, Hermi

DONAUSCHWABEN-VILLAGES / Hermine Linz hermi @ att.net /Subject: [DVHH] forget or not / 28 Feb 2008/
http://archiver.rootsweb.ancestry.com/th/read/donauschwaben-villages/2008-02/1204207085
My mother was born in Keshinci, Croatia in 1932. She survived Gakowa, and at least one other camp which I don't remember the name. My grandfather, like so many others, led his family to escape the Gakowa camp, eventually making it to Austria. By that time my mother was very ill. She survived because of the kindness of some Austrian farmers that let them stay in their out buildings and fed them until they found better lodging and a little work. At 75, my mom is still the most energetic, happy, generous, determined person I know. I want my children and grandchildren and all their children to know her story. She is my personal hero. I believe that only by making others aware of atrocities like these can they ever be stopped. But too, I want the world to know that these evil, murderous acts were overcome by the love, mercy, and kindness of so many nameless individuals. My family will always be grateful to them, even though we don't know their names. Because I know firsthand, of these atrocities, I believe I have a responsibility to do what I can to raise awareness and to help those that are suffering through the same situations now and in the future. - Hermi
Our deepest condolences to Hermi's family, husband Michael Linz, children: Angela Janowiecki (Chris), Sharon Hess (Jeff), Dion Linz (Sherri), Andrea Ratzlaff, Justin Linz (Jessica) and David Murphy (Bailie). She had fourteen grandchildren and two great grandchildren. Surviving sisters, Maria Lueck (Robert) and Heidi Kirchberg (Doug) and brothers, Joseph "Sepp" Abt (Rose) of the Cincinnati DS club, John Abt (Claudia) and Stephen Abt. Funeral notice: www.rollerfuneralhomes.com/services.asp?locid=&page=odetail&id=32173

May fond memories of Hermi bring you comfort during this hard time in your life. Look back on all the good memories you were able to have and smile at the fact that you were able to share these before she passed away. Our hearts and prayers go out to you and your family.

With kind regards,
Jody McKim Pharr
DVHH Webmaster