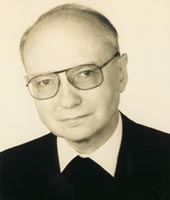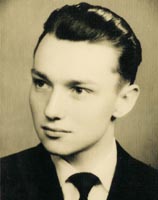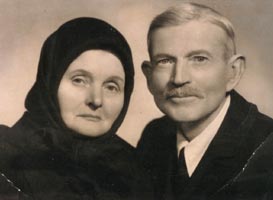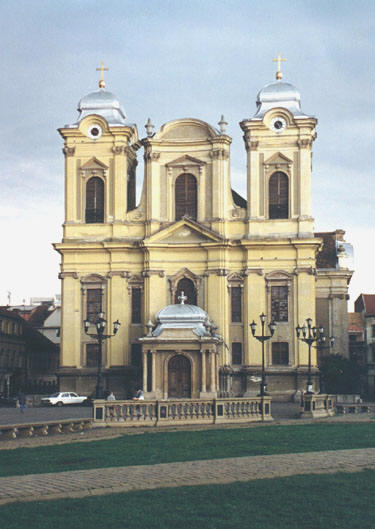 The story of my cousin,
Martin Roos,
who became a Bishop in Temeschwar
by Alex Leeb
Born on October 17, 1942, in the village of Satchinez, the only child born to Martin and Maria Roos. In 1942, Martin Sr. was forced to join the German Army, after the war, he was a Prisoner of War in the British Zone, in Germany, he never returned to his home village Satchinez, in Banat.
In 1945, Maria Roos, was one of the Donauschwaben being sent to the labour camps in Russia. She worked in the coalmines of Russia until the end of 1949. While Maria was in Russia, working in the coalmines, Martin Jr. was staying with his grandparents in Satchinez. After 1945, only Romanian and Russian was taught in the schools. Martin Jr. took his elementary education in Satchinez. Between 1957 and 1961, he went to Alba-Julia, in Transylvania, where he took his High School. He studied Theology and Philosophy.
When Martin Sr. was released from prison in Germany, he worked on the farm in Germany, until 1954. The situation in Romanian did not improve for the German people living in Romania. Instead of returning home to his family in Romania, he decided to make a move the opposite way; he decided to join his sister-in-law and his brother-in-law, who both lived in Canada.
Martin Sr. worked in various places in Canada; he saved money to bring his family to Canada. In 1961, Martin Sr. was united with his wife Maria and his son Martin Jr. in Kitimat, British Columbia, Canada. At the age of 19, Martin Jr. he met his father for the first time in his life.
Even when Martin Jr. was still in Romania, his goal was to enter the seminary and become a priest. He found it difficult learning a new language in Canada, after he already had taken Philosophy and Theology in Romanian. Time was valuable to him and he wanted to move forward quickly.
He decided to finish his seminar in Germany. Late in 1961, he entered the seminar in Königstein, Germany. On July 3rd, 1971, he was ordained to the priesthood by Bishop Carl-Joseph-Leiprecht, in the Dioceses Rottenburg- he went to Temeswar, and in 1992, he was appointed as Monsignor to the dioceses of Temeswar.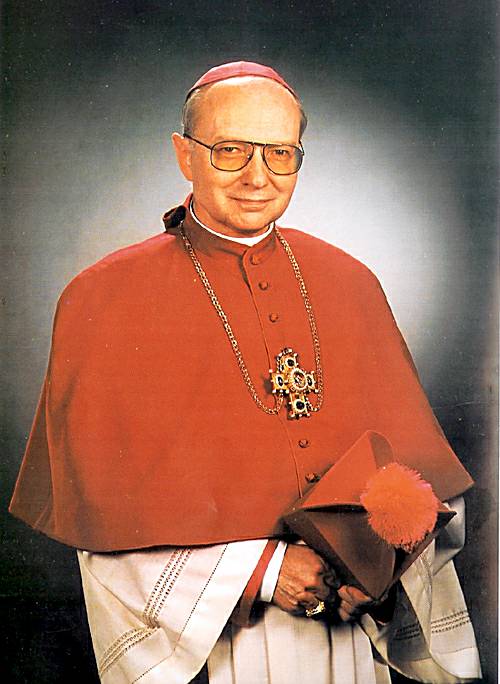 Bishop Sebastian Kräuter's health poor. When Pope John-II, visited Bucharest, on May 5, 1999, Bishop Kräuter, requested for his retirement. At the same time, Pope John-II, appointed Martin Roos, Jr. as his successor. On August 28th, 1999, Msgr. Martin Roos Jr. Was ordained as the 7th Bishop, in the Temeswar dioceses.
Msgr. Martin Roos

B:17.10.1942 Satchinez Baptismal: 25.10.1942 Satchinez
Confirmation: 16.09.1956 Satchinez. Konrad Kernweisz.
Ordained into the Priesthood 03.07.1971 Rottenburg, Neckar by Carl Joseph Leiprecht.
Bishop Ordination: 28.08.1999 Timisoara by
Dr. Jean-Claude Perisset - Nuntius Apostol, in Romania
Dr. Johannes Kreidler, eppus titul.-Administrator dioceses Rottonburg, Stuttgart.