Denny Sanders
Indiana, USA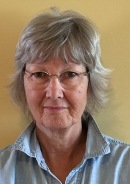 Mail List Administrator
2020-Present

"I feel as if I am living through all the traditions and customs
--- that I had missed out on."
---
I was born and raised in Jersey City, NJ. For the first 8 years of my life, my Hungarian grandmother was the central figure in my life. She taught me how to read English and speak Hungarian. My Hungarian grandparents came to NYC in 1913 and quickly immersed themselves into this country, leaving traditions and customs behind. My grandmother took all 5 of her children back to Novi Sad in 1929 to meet their grandparents. My mother had memories of the trip and shared them with me over time. I always though that I was Hungarian, but didnít understand the German and French surnames of my grandparents. In 2010, I opened an Ancestry account, and have been digging for relatives on both sides of my family. I retired 2 years ago and started surfing the net for information on the towns (Cservenka and Szeghegy) my grandparents were from. My search led me to the DVHH and my discovery of the Danube Swabians. Being a part of this group, I feel as if I am living through all the traditions and customs that I had missed out on.
I fell in love with programming while attending college (BS Accounting NYU). I thought it would be fun to solve puzzles all day and get paid for it! And I never looked back on that decision. That was back in the early days of computers in the 1970ís. I spent 40+ years in Information Technology working as a programmer, Relational Database Administrator, Systems Engineer and Project Manager. I have worked for Apple and Fortune 500 companies. My husband and I are retired and live in Indiana with our big tabby cat, Gerry Garcia. He (the cat) is an YouTube addict. Before Covid, we were avid bowlers and Pacers fans. Thankfully, I can still work outside in my gardens. In the winter, Gerry and I are members of Cornellís backyard Feeder Watch.
~Denny Sanders