Kirchweih
Deutschbentschek, 1956




Zita Johann in The Mummy




Did you know?

"Bentschekers believe they have the nicest pub," and "the most beautiful Kirchweih hats are worn by those living in Bentschek." So it was written in the 1924 Donauschwäbischer Volkskalender.
The annual Kirchweih festival was held to commemorate the dedication of the village church. The Kirchweih hats were decorated with flowers by the young women of the village and worn by the young men on the festival day.
The first homesteaders from the Banat to settle in southwest North Dakota—those arriving between 1889 and 1892—came from Deutschbentschek ( Zita Johann, film and stage actor, perhaps best known for her starring roll with Boris Karloff in The Mummy (1932), was born Elisabeth Johann on July 14, 1904, in Deutschbentschek. Her parents were Stefan Johann & Magdalena Zimmermann. The family immigrated to the United States in 1910.

In 1934, it was a Chicago barber from Deutschbentschek who gave John Dillinger his last shave and haircut.
---

Agatha Scheirich, my grandmother
My grandmother was born in Deutschbentschek in 1886 and, nineteen years later, left her village for America.
I hope this village page will bring together people with Deutschbentschek roots. Please, if you have questions or information to contribute—photos, stories, sites, historical data, family information—let me know.




Jane Moore
Village Coordinator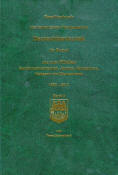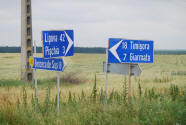 News & Recent Additions...


November 2013

Deutschbentschek Family Book Vol II published.
Contact Wilhelm Kuhn (HOG Deutschbentschek
Chairman) for purchase details or Jane Moore
for lookups.



War Memorial: names of those who died in
WWI, WWII, and Soviet labor camps.

New 1973 and 2011 village photos and 2011
cemetery photos.


January 2014

New Family Pictures: Jim and Jack Marshall,
Michael Schmidt.


August 2014

New Family Pictures: Kenneth Hagel, Michael
Schmidt, Jane Moore.


October 2014

New 2007 village photos and cemetery photo:
The 200th Anniversary of the Founding of
Deutschbentschek.

View several village photos here, the
interactive google maps site for
Deutschbentschek (Bencecu de Sus).